The Route
From Gundagai in NSW heading south through the western foothills of the Snowy Mountains to Beechworth in Victoria's High Country, the Snowy Valleys Way is the birthplace of some of Australia's most iconic legends and folklore. The slow road weaves over 300 km through vineyards and bushland, over vast rivers and through picturesque villages.
Don't want the road to end? Take a side trip off the Way to follow the upper reaches of Australia's longest river – the Mighty Murray.  The Great River Road touring route extends 155km from Bellbridge to Khancoban. 
For lovers of legends, veer off at Corryong into Man from Snowy River country on the Alpine Way for 170 kilometres of great mountain views, skirting our highest mountain and the dramatic Tom Groggin all the way to Cooma via Thredbo.
Otherwise, the Snowy Mountains Highway crosses the northern section of the Kosciuszko National Park, linking Tumut with Cooma, with trails for skiing, mountain biking, horseriding and summer hiking.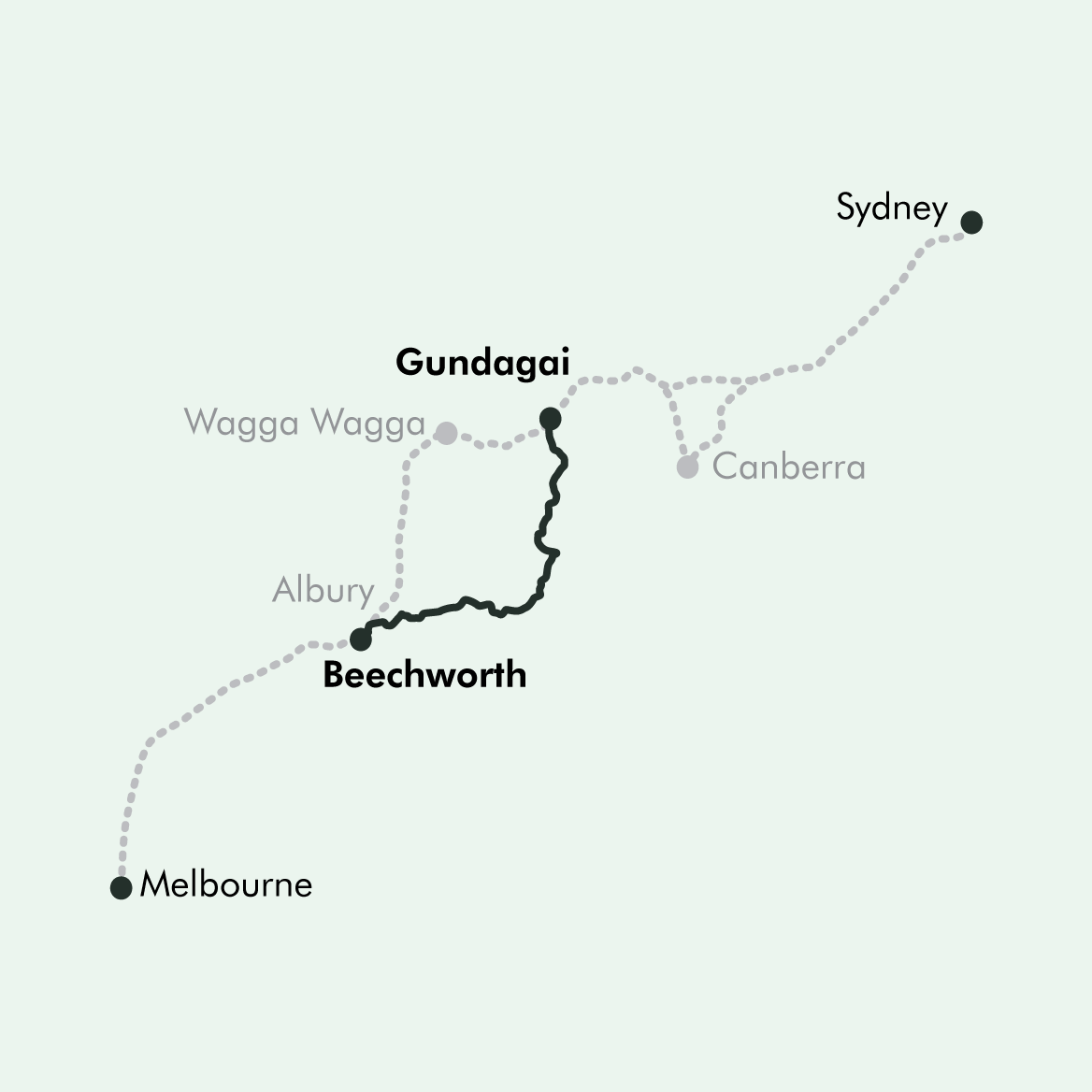 Interactive map
Use the interactive map below to explore
Lookout
Walking trail
Cycling trail / Rail trail
Swimming
Fishing
Visitor Information Centre
Point of interest
Petrol station
Dump point

 

Caravan park
Camp site
Cafe / Groceries
Winery
Brewery
Route Highlights
Unbridle your wanderlust, whether you seek wine or wild swimming, farmgate foraging or hiking to Australia's highest peak. So take your foot off the pedal to wander scenic trails, wade in mountains streams or simply put your feet up. Give yourself over to the lure of the road.